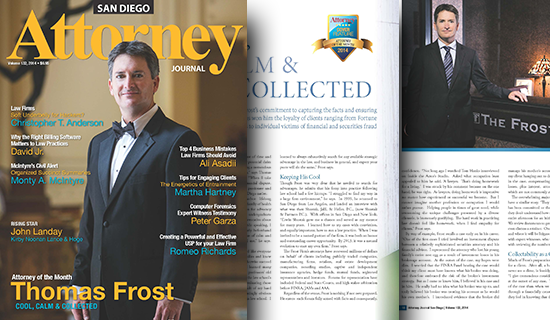 San Diego Attorney Journal 2014 Featured Attorney
Thomas Frost's commitment to capturing the facts and ensuring collectability has won him the loyalty of clients ranging from Fortune 500 companies to individual victims of financial and securities fraud…
"I thoroughly research and analyze every potential claim and party at the outset of my representation…" says Thomas Frost, Managing Partner of The Frost Firm.
Representing Victims of Securities and Financial Fraud
Featured in Forbes Magazine as a "California's Leader in Law"
From offices in San Diego, California, The Frost Firm has established a national reputation for securities and financial litigation in courtrooms and arbitration forums across the country. The boutique firm tirelessly advocates for investors, trust beneficiaries, and medium to large businesses involved in complex "bet the ranch" disputes involving financial misconduct.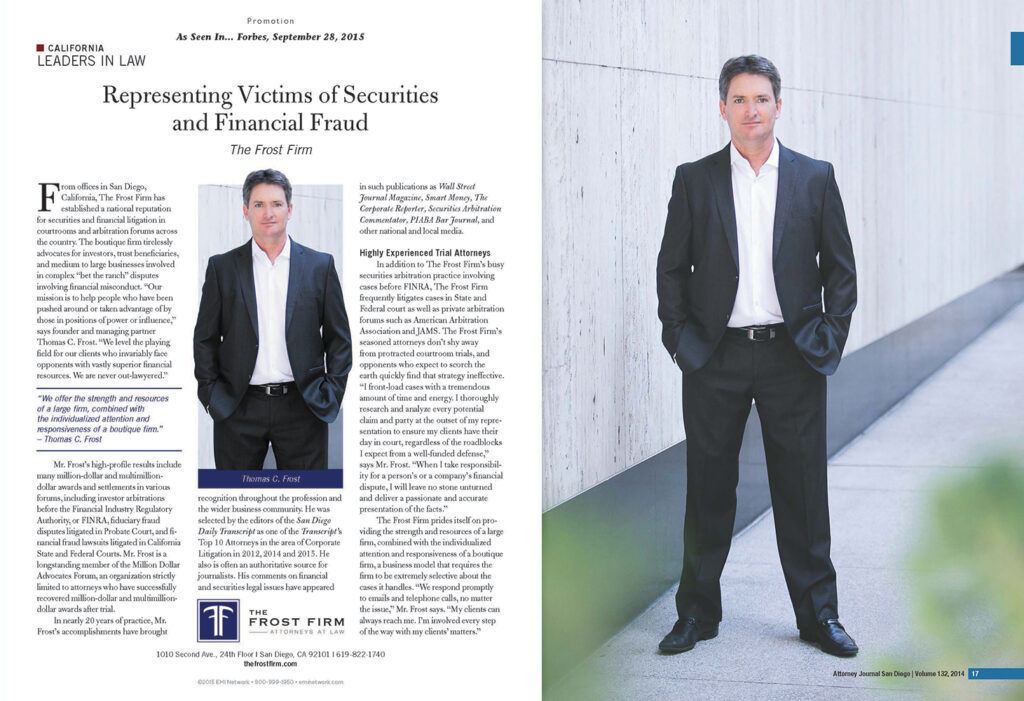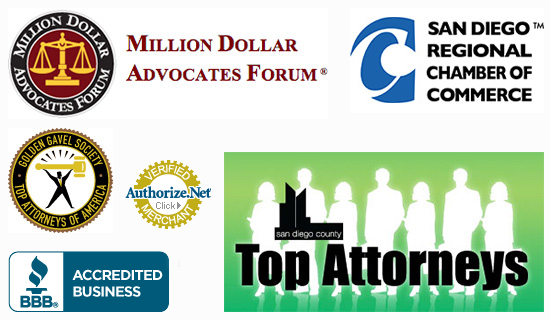 Sophisticated. Aggressive. Experienced.
A solid reputation for forward thinking solutions, and agile, responsive action.
The Frost Law Firm's attorneys have represented clientele ranging from publicly traded Fortune 500 companies and high technology giants to closely held companies and individuals from all walks of life. Founded on the principle that successful dispute resolution requires sophisticated, aggressive, strategic planning from the outset of our representation.